Our Offices
Upstate / Corporate Office
Serving Cherokee, Spartanburg, Greenville, Pickens, Oconee, Anderson, Abbeville, and Laurens counties.
4891D Highway 153 - Easley, SC 29642
Phone: 864-295-3333 - Fax: 864-295-0003
Email: [javascript protected email address]
Midlands Office
Fairfield, Newberry, Kershaw, Calhoun, Richland, Lexington, Edgefield, Saluda and Aiken counties
1224 Pickens St, Suite 150 - Columbia, SC 29201 
Phone: 803-808-1260
Email: [javascript protected email address]
Chip Jefferson
803-360-0491
[javascript protected email address]
Tre Jefferson
803-546-1862
[javascript protected email address]
Carolinas Office
Serving York, Chester, and Lancaster counties in South Carolina - Mecklenburg, Union, and Gaston counties in North Carolina.
331 E Main St, Suite 200 - Rock Hill , SC 29730
Phone: 803-329-3334 - Fax: 803-329-3338
Email: [javascript protected email address]
Cye Parker
803-230-0692
[javascript protected email address]
Coastal Office
Serving Horry, Georgetown, and Williamsburg counties.
1551 21st Ave. N Suite 2 - Myrtle Beach, SC 29577
Phone: 843-839-4140 - Fax 843-839-4145
Email: [javascript protected email address]
Laura Davison
854-212-2003
[javascript protected email address]
Hilton Head Office
Serving Jasper and Beaufort counties.
110 Traders Cross | Bluffton, SC 29909 
Phone: 843-705-8497 - Fax: 864-295-0003
Email: [javascript protected email address]
George Maldonis
843-290-3722
[javascript protected email address]
Tom Rubin
810-614-3156
[javascript protected email address]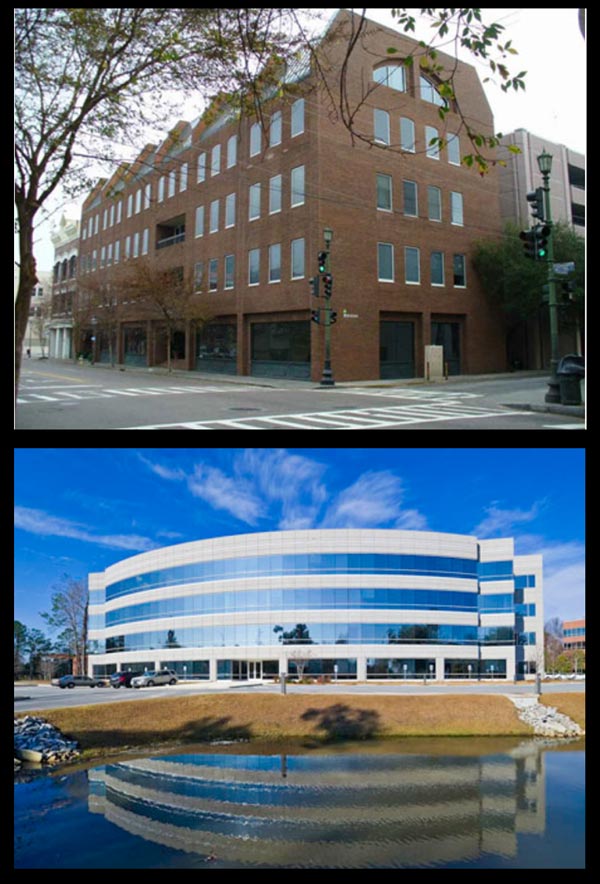 Low Country Office
Serving Berkeley, Charleston, Dorchester, and Southern Colleton counties.

Downtown Charleston Regus Office Park
170 Meeting Street, Charleston, SC 29401
Phone: 843-266-1940
Fax: 864-295-0003
Email: [javascript protected email address]
Charleston- North Charleston Regus office Park
4000 S Faber Place Drive
Suite 300
Charleston, SC 29405
Phone: 843-266-1940
Email: [javascript protected email address]
George Maldonis
843-290-3722
[javascript protected email address]
Tom Rubin
810-614-3156
[javascript protected email address]
Eric Ludwigsen
843-437-5355
[javascript protected email address]
Asheville Office
Regus Office Park
Serving Buncombe, Haywood, Henderson, Transylvania, and Polk counties.
28 Schenck Parkway - Suite 200
Asheville, NC 28803
Office: 828-771-0809
Email: [javascript protected email address]
Nic Robinson
828-215-1798
[javascript protected email address]
---
GIBBS NAMED SOUTH CAROLINA BUSINESSMAN OF THE YEAR BY THE BUSINESS ADVISORY COUNCIL AND THE NATIONAL REPUBLICAN CONGRESSIONAL COMMITTEE
Easley, South Carolina, May 5, 2004 - The Business Advisory Council and the National Republican Congressional Committee are pleased to announce Darrell Gibbs as 6th Annual Businessman of the Year for South Carolina. Gibbs was selected to receive this prestigious award because of his unselfish commitment to the Business Advisory Council and for standing in the face of economic adversity and leading the economic recovery America and the state of South Carolina is now experiencing. This award was presented to Gibbs at the "2004 Countdown to Victory" VIP Dinner hosted by the NRCC on Thursday, April 1, 2004 in Washington, DC with keynote speaker President George W. Bush.
Gibbs was also recognized by Governor Mark Sanford congratulating on this prestigious honor. "As I've said from the beginning, small business is the cornerstone of South Carolina's economy and I appreciate your commitment to your company and our state".
Gibbs is Broker in Charge and Auctioneer of Gibbs Realty & Auction Company based in Easley, South Carolina. L-R - Congressman Rick Renzi, 1st District Arizona, Wendy Gibbs, Darrell Gibbs